Samsung A70 Screen Not Working: See How I Fixed Mine
Is your Samsung A70 screen not working? Or is it slow in responding when you tap on the screen and unresponsive to your touch?
Well you're in the right article. In this blog post I'll give you some step by step and most efficient ways that you can fix a slow or not working screen on the Samsung A70 or whichever Samsung smartphone you are using.
We'll be covering among other things solutions to Samsung a70 screen not working after dropping, Samsung a70 touch screen not working after water, Samsung a70 black screen flickering, Samsung a70 lock screen problem, Samsung a70 stuck on Samsung logo, Samsung a70 touch not working after update and more.
Why Samsung A70 screen is not working
According to Seamless Search, there are different causes or circumstances that might cause your screen from working and these include :
An installed app on the phone is causing glitches.
You have an outdated version of Android.
You have a shattered screen or touch screen has being damaged by water.
Your screen protector is making the touch screen insensitive.
ALSO READ: Samsung Galaxy A71 Not Charging [SOLVED]
Tips on how to fix Samsung A70 screen not working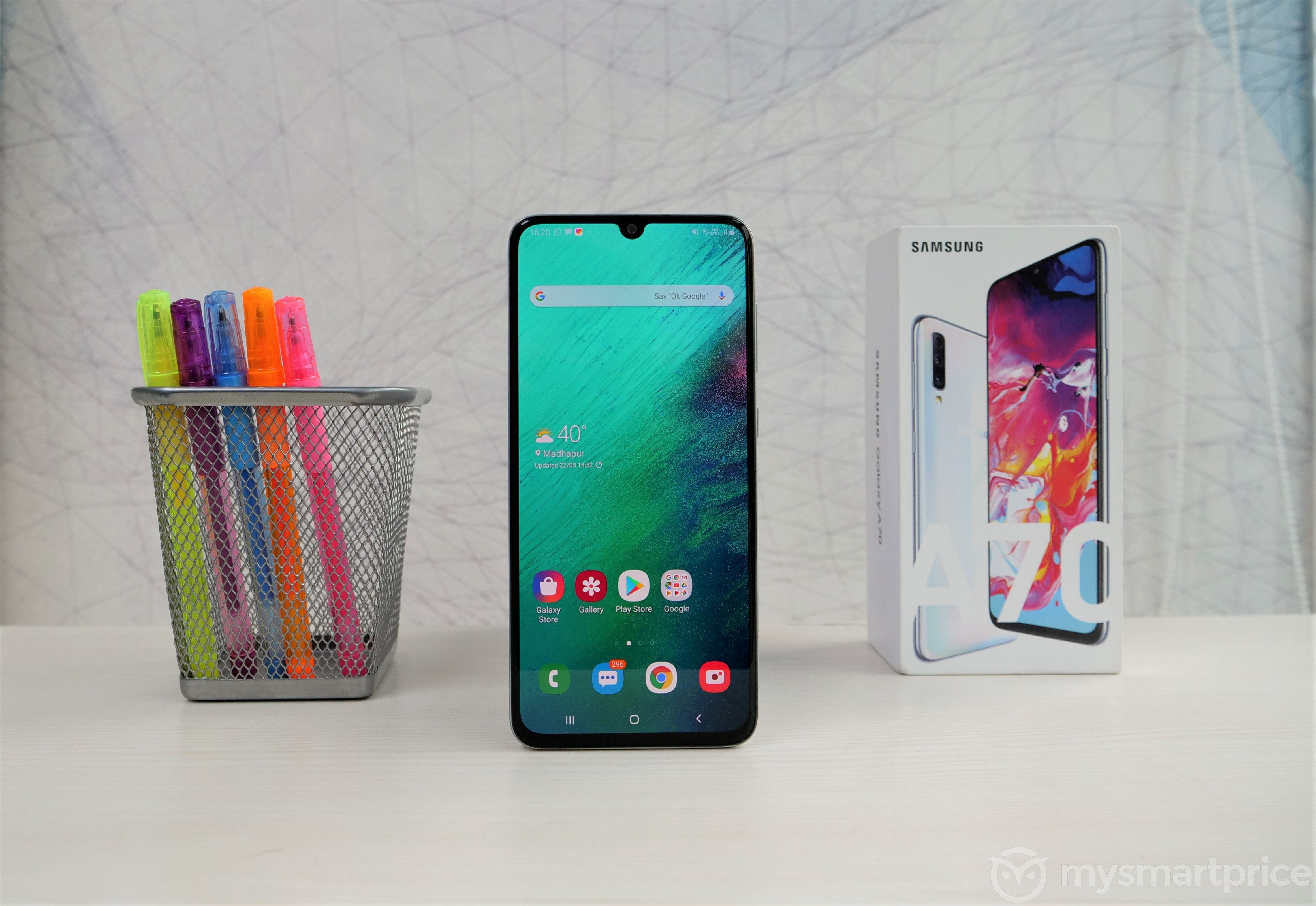 #1. Clean the screen from dirt
If there are any dirt or dust in the screen or on the surface of the screen, the touch can get and become unresponsive. Try cleaning the screen using a soft, lint free cloth put little water on the cloth or isosopryl acid solution. Once the screen has being cleaned properly, check if the problem has being fixed.
#2. Replace shattered or broken screen
If by any circumstances the screen gets broken, then the best thing to do is to replace it by getting a new screen to be replaced by a skilled technician.
#3. Samsung A70 screen not working? Restart the phone
Sometimes the touch function on your phone can freeze due to some certain software glitch in the system. In this case, you can simply restart your phone to avoid any troubleshooting. By doing this you are refreshing your phone's memory and restarting some of your apps to ensure proper working of the screen this can be done following this few steps:
Press and hold down the Power button key and Volume key till the power button appears.
When the power button appears Tap either the power off button or restart button which either one you choose.
Once your phone reboots, check if the touch screen works.
RELATED: Samsung A12 Power Button Not Working [Experts Give Solution]
#4. Increase touch sensitivity
Some screen protectors can hinder the proper functioning of the android As a result of these Samsung A70 already has an option to increase touch sensitivity screen, here is how you can achieve that:
IMPORTANT: Buy real, active Nigerian Instagram followers with money back guarantee. Click here now.
Go to Settings
Tap on display
Tap the touch sensitivity and put it on
When your done following this steps listed above, check if the screen is working.
#5. Reset the phone
When you are resetting your phone, note that you are configuring all the settings on the phone and it will be just like how you bought the phone. Resetting your phone will delete all files, documents and data from your phone so only do this when you have completely backed up your files or documents.
These are the steps to take when resetting your phone:
Open Settings from your home screen
Tap on general management
Tap on Reset
Tap on factory data reset
Scroll down and tap on the reset button
Tap the delete all button to proceed with the reset.
After the reset process is complete your phone will automatically start then you can check if the screen is still working.
#6. Remove the screen protector
Some screen protectors can impact your screen in operating properly. Remove the screen protector and then wait awhile before you check if It's working.
Samsung A70 screen not working Conclusion
I hope this post was helpful and you have been able to learn how to fix the screen of your Samsung galaxy A70 that was formerly not working. If you have any questions or contributions, write them in the comments section below.
You may also like
IMPORTANT: Buy real, active Nigerian Instagram followers with money back guarantee. Click here now.